Welcome and thanks for coming in
CECO is an internationally acknowledged, award winning corporate coaching organisation with a 30+ year successful track record of working with business leaders, their teams and the training and supervising of in-house and independent coaches across a wide range of business sectors in 5 continents.
Our leading-edge thinking, on-going professional development and our willingness to speak out clearly about the development of coaching keeps us at the forefront of authentic coaching.
We have built our reputation on trust and our enduring commitment to deliver what we promise without compromise, in every situation.
This is what you can expect from us:
a clear framework, including measures of success and our proven framework for evaluation
insight and understanding of the business environment based on real experience
a commitment to provide you with a measurable Return on Investment based on measures of success agreed at the outset
absolute clarity around the timeline (inception – completion, including evaluation) and the cost of each coaching assignment
coach CPD keeping CECO at the leading edge of thinking and practice in corporate coaching.
This unique approach to our business and our clients means that CECO continues to stand the tests of time.
What Our Clients Say About the Way We Work with Them
"A mixture of challenge, structure and just sheer opportunity to reflect on the myriad of 'what ifs' has proved enormously useful. Vicki, coaching with you was life changing – thank you. I appreciated your flexibility, being held to task and challenged."
Regional Director, Telecommunications
"Thank you so much for your support, intelligent questioning and wise words. I can't quite believe it but I was promoted to MD today. My knees have only just stopped shaking. I have taken on a more senior role with global responsibility for marketing under a new boss and I am now part of the management committee for the global business. Having you as my coach has been invaluable. With your support, I was able to reach the most significant milestone in my career to date. – I very much appreciate the energy and effort that you've invested in me."
Managing Director, Finance
"We would not have come so far so quickly if we had not had your coaching expertise on site during this time of significant change. This return has been well worth the investment."
Managing Director, Pharmaceuticals
"You are the best! I cannot tell you what a support you have been and there is no way I could have achieved what I have without your help. Thanks for everything."
Chief Executive, Media
About Vicki Espin MA, PGC Coaching Supervision
"It's been a pleasure and a privilege to have been invited to work with Business Leaders in organisations across the world. Working with individuals and teams on challenges which impact individual and organisation performance, I am trusted to ask the questions which others have not had the courage to ask with clarity and straightforwardness, and to expect answers in the same vein.
"Thank you too to the thousands of coaches with whom I have worked with in a training and/or coach supervisor role.  Each has trusted me to teach them what I have had the unique opportunity to learn; and in turn, each has contributed as much to my learning/experience as I have to theirs."
Vicki Espin MA, PGC Coaching Supervision
Call: 07710 043550
www.cecoach.com
www.coachingconversationsatwork.co.uk
Find me on LinkedIn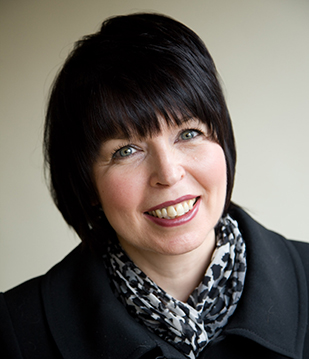 Location: United Kingdom
Language: English
International Experience: UK, Africa, Australia, Europe, SE Asia, USA
Known as one the UK's leading and longest-standing executive coaches, Vicki trained as a professional corporate and executive coach in 1990 whilst Head of Leadership Development for BUPA, and now has 30 years' and over 27,000 hours' experience of engaging senior business leaders in challenging conversations about things which impact performance in organisations. She holds an MA in Human Resource Strategy from the University of East Anglia, and a Post Graduate Certificate in Coaching Supervision from Oxford Brookes University.
Vicki co-founded the Corporate & Executive Coaching Organisation in 1996 and since then has worked in 5 continents with organisations representing a wide spectrum of business sectors. Her work includes 1:1 coaching and team coaching for senior business leaders, the training and supervision of coaches within organisations and professional coaches. An accomplished speaker, Vicki has spoken at national and international conferences.
Vicki works 1:1 with senior business leaders during their participation in leadership programmes. In the recent past, she has designed, developed and delivered two coaching-centric leadership programmes. The first, Extraordinary Leadership, has been delivered in the UK, Europe, Africa, South East Asia and Australia. The second, highly innovative programme, Leadership with Momentum, is a unique leadership programme during which each participating leader worked on a live leadership challenge as context for applying their learning. Each presenting challenge had been previously agreed with a senior business sponsor as having a direct impact on the bottom-line performance of the business.
Critical to Vicki's work is her ability to show each client organisation the bottom-line impact of quality conversations and so a proven evaluation framework is built into every coaching engagement.
Vicki was Director of Coach Development for the Coaching Academy, one of Europe's leading coach training organisations from 2000-2005 where she led the design and delivery of training for more than 5000 coaches and managed a high-quality team of coach presenters to conduct the programmes. Passionate about the appropriate training of coaches for organisations Vicki also served for 3 years to design and develop the UK National Occupational Standards for Coaching at Work.
To make her quality coaching approach and questions available globally, in 2010 Vicki co-founded her second company, Coaching Conversations at Work. Through this business she writes and co-authors with subject matter specialists to build an increasing library of succinct coaching conversation cards across a range of topics. The cards are designed to have an immediate impact on the quality of conversations at all levels about things which matter to organisational success and have been well received by leaders and HR Development specialists worldwide.
View and buy the products from Coaching Conversations at Work
(Click, hold and swipe left or right on the products below to view more…)
Call us on
M: 07710 043550

You can contact us:
Monday to Friday between 8am – 6pm
Send us an email



Fill in the form to send us an email.
All fields are required and to help prevent SPAM this form is protected by Google reCaptcha v3.